Next Steps
We believe God has called us to connection. We hope and pray you feel the Lord leading you to become more connected with us at Sugar Land Baptist. If you have already been a guest with us, here are the next steps to get connected.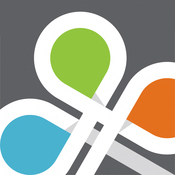 The City – Our Online Community
Your first step in connecting at Sugar Land Baptist is to be paired up with a member on our Next Steps Team. This takes place in The City—our online community.  Just give us some basic information and click "help me get connected" and you will be contacted immediately.
Discovery Day
If you are a new member or prospective member, then Discovery Day is for you.  Every few months, we host this special class on a Sunday morning with food, fellowship with other new members led by Executive Pastor, Chris Curran.  Typical schedule includes breakfast at 8:15am, followed by a session led by Chris.  Worship together at 9:45am, followed by another session with Chris covering church mission and ministries.  Lunch is provided and the group dismisses at 1pm.  Childcare is provided.
Adult Bible Fellowship (ABF)
Because God cares about relationships, He has placed us in fellowship with one another.  Connecting with others takes place as we share life together in our small group Bible studies on Sunday mornings and during the week.  All of our groups are built on the study of God's word.  We call our Sunday morning small groups, Adult Bible Fellowships (ABF).  They meet at 8:30 & 11:00am.  The primary curriculum is God's Word.  You will find other adults in similar life stages meeting to study the Bible and connect with one another.  We have graded Student Bible Fellowships and Children's Sunday School at the same time as our ABF groups.
Membership
Joining with a church is an important step in the life of a Christian. A church member at Sugar Land Baptist Church is one who has trusted Jesus Christ as Savior, has been baptized by immersion as a symbol of his/her commitment to Christ, and desires to join the church family in Christian growth, service, and fellowship.
Baptism
At Sugar Land Baptist Church we practice believers baptism.  The Bible instructs that baptism takes place after one has placed their faith in Jesus for their salvation.  Baptism is the public commitment that a person makes that Jesus is Lord.  For more information how you can make you faith in Jesus public through the waters of baptism, please click below.