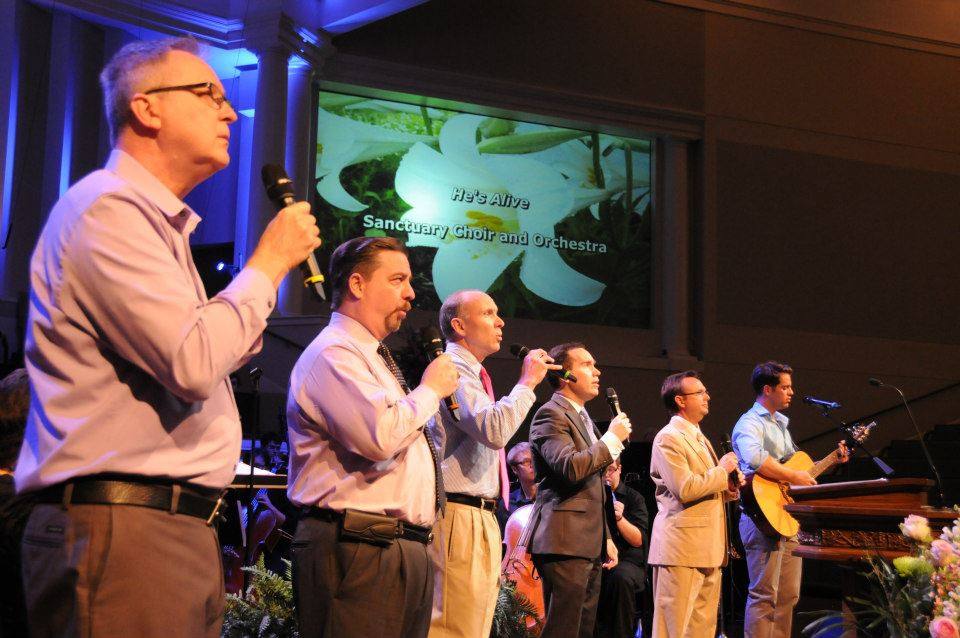 Vocal Ensembles 
Throughout the year, we have special small vocal ensembles and soloists that we may use.  All participants of these ensembles must first be an active member of our Sanctuary Choir.  These ensembles primarily include: our Praise Team/Frontline singers and our Chorale. 
Our Frontline Singers lead worship on our congregational songs each week.  Members rotate on and off from week to week based on a predetermined schedule.   
Our Chorale is a mixed chamber choir that performs at special events throughout the year including Christmas and Holy Week.  These singers also perform throughout the community in various venues.
Pre-requisites for these ensembles include:
Church membership

Satisfactory audition and interview

Faithful participation in the Sanctuary Choir