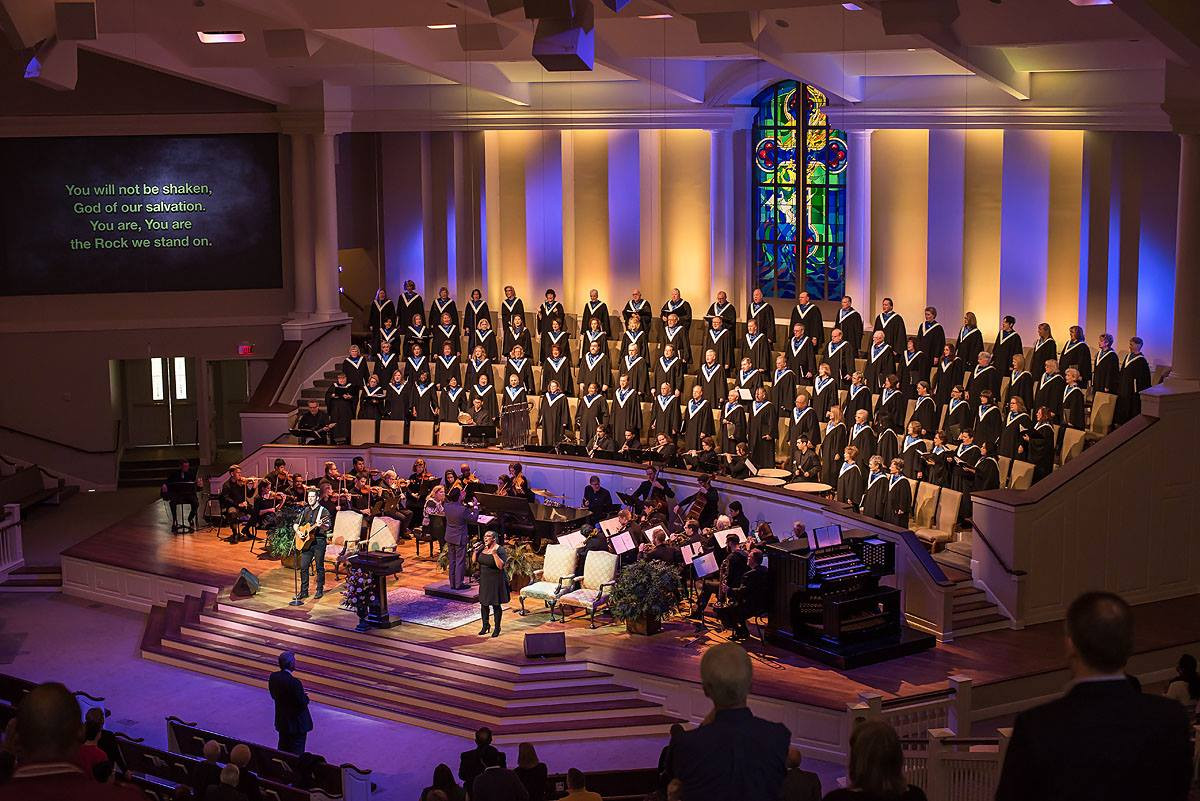 SANCTUARY CHOIR
The 100+ voice Sanctuary Choir leads worship every Sunday morning at 9:45 AM and is the starting point for most adults desiring to serve in the Worship & Arts ministry.  This group is made up of volunteers who have a heart to serve, love the Lord, and are committed to using their talents to praise His name each week.  The choir also plays a key role in concerts and special events throughout the year.
Interested in joining the Sanctuary Choir?
All talent/skill levels are welcome to participate.
No prior experience and no audition is required.
Rehearsal is from 6:45 PM-8:00 PM in the Gym.
Childcare is provided.
Contact us using the button below and join us this week in rehearsal!