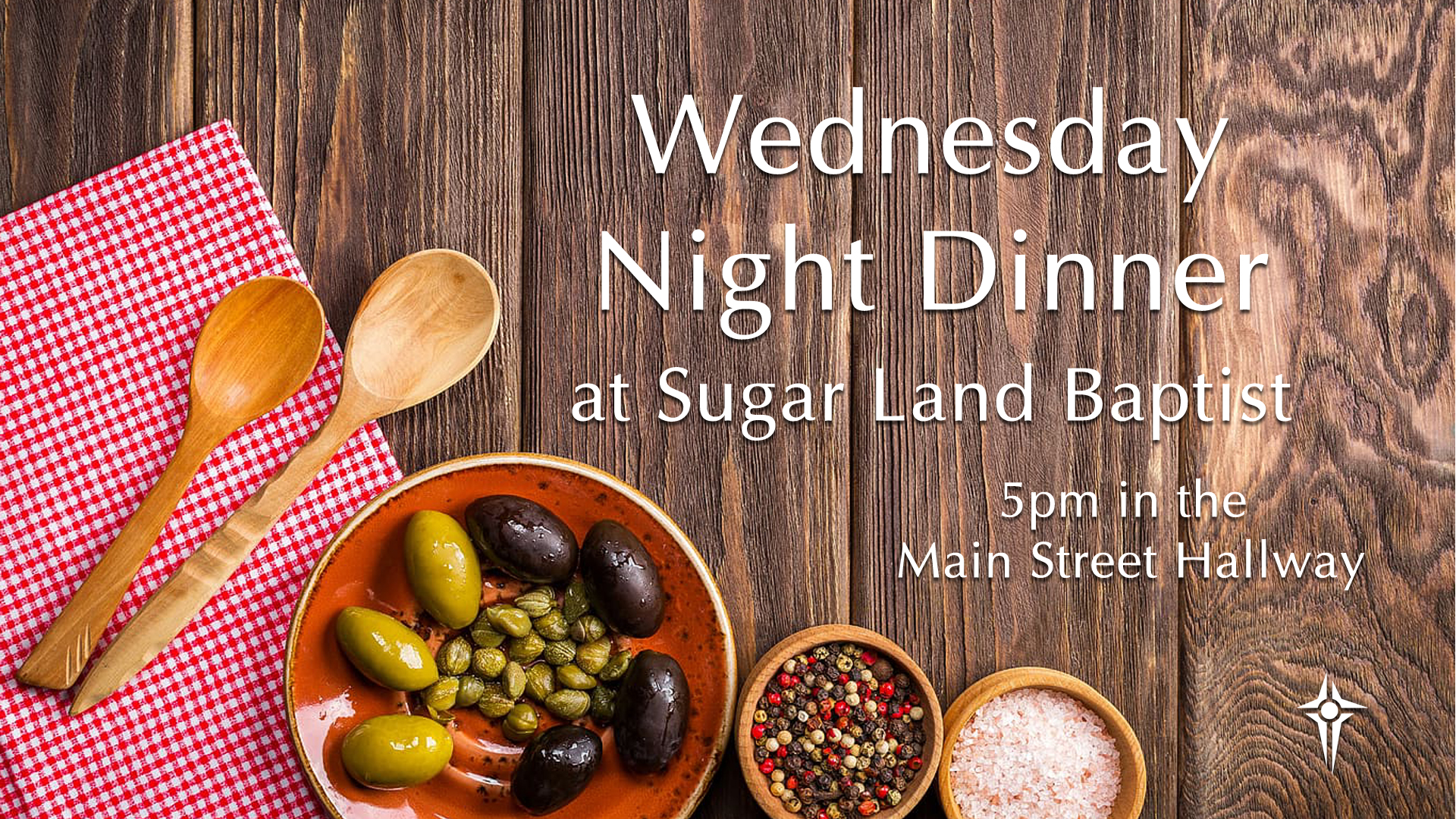 Wednesday Fellowship Dinner
Our Wednesday Fellowship Dinner begins at 5pm in the Main Street Hallway! Make plans to join us each week. Cost for meals is $8 for adult meals; $4 for children age 5 and under.
Meals planned include:
September 28 – Ben's Chuck Wagon Chicken Fried Steak, mashed potatoes, green beans
October 5 – Chicken Spectacular
RSVP here for the September 28 meal or call the church office at 281.980.4431.
RSVP here for the October 5 meal or call the church office at 281.980.4431