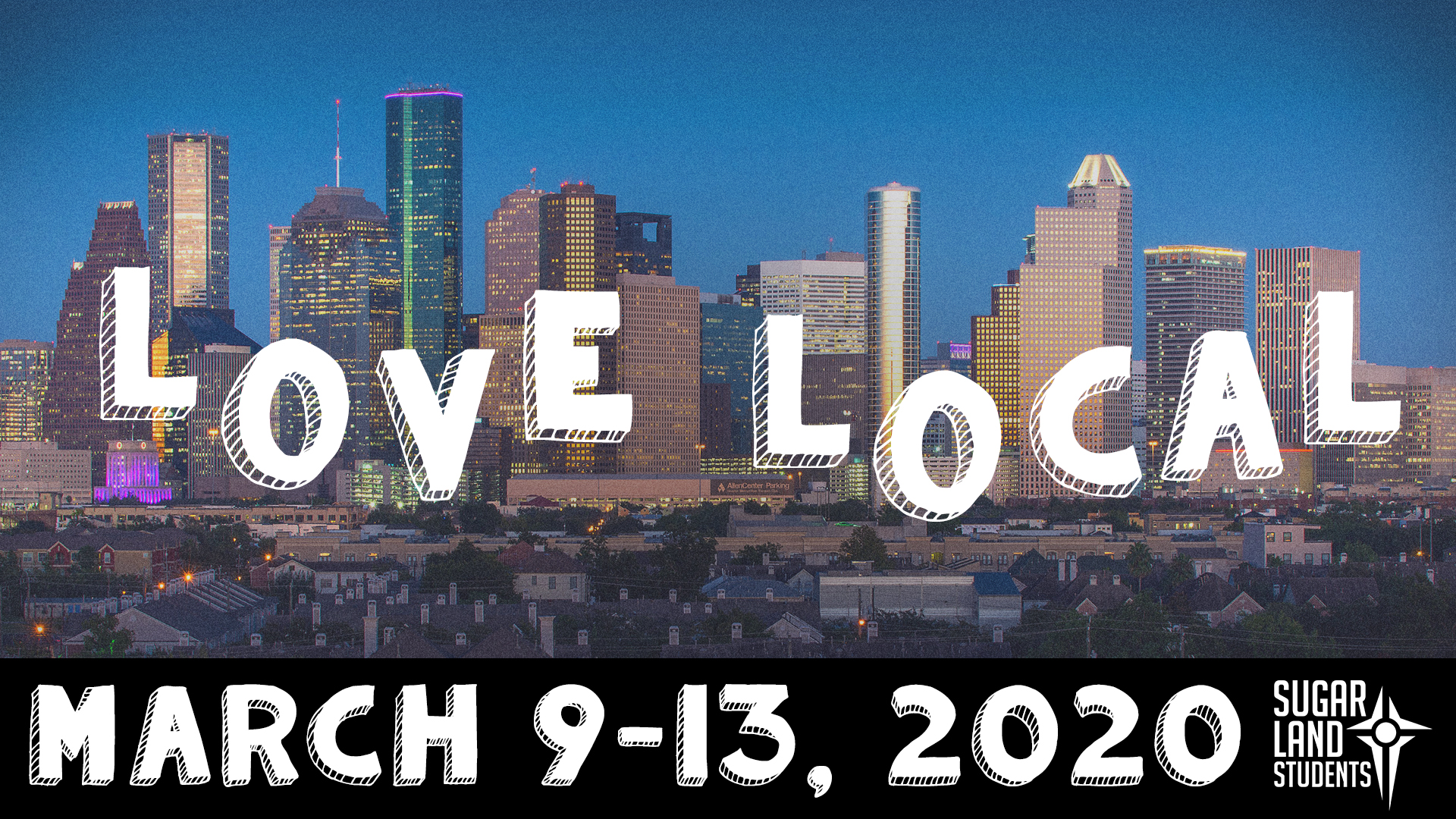 Love Local Spring Break Missions
LOVE LOCAL SPRING BREAK MISSIONS is March 9-13. Each morning, students and their families are invited to meet at the church to head into inner city Houston to work with refugees and our homeless brothers and sisters. Come 1 day or all 5. Sign up is required. The only cost is money for your lunch.
Registration for this event is closed.