May 31, 2020
April 29, 2020
Dear Church Family,
I want to thank you for your continued participation in the life of our church during this season of stay at home and work safe. Your participation in online worship has lifted my spirits each and every week. I love receiving the pictures of your at home worship. So many of you have sent encouraging e-mails that have helped the worship team to know that we are not singing and preaching to the void each week, but continuing to worship with you.
Your generosity has also helped the church remain in a solid financial position allowing us to fully fund our mission partners in this hour of need. In fact, you have been so generous, we have been able to give additional gifts to a handful of ministry partners to help them address the immediate needs of the least of these in our community. Hungry families have been fed because of your gifts!
As Texas begins to reopen businesses, I want you to know that we are committed to restarting on campus worship when the time is right. I am working with our COVID-19 task force and a number of other large churches in the area to chart the course forward. You will be hearing more about this plan next week.
We have two main considerations when deciding the right time to open.
When can we safely come back to campus? Our state and federal governments have provided some key guidelines to help churches reopen safely. We are working diligently to make sure we can meet all of those guidelines before returning to campus. We are also consulting with several different church networks to develop best practices that go beyond the minimum requirements set forth by the government.
How can we best witness to the love of Christ in our return? Even though I desire to see your faces again, I am mindful that our return to campus says something to our neighbors. What will our neighbors think of us and of our Savior if we return to campus against the request of the CEOs of the Texas Medical Center? What will our neighbors think of us if we practice patience in returning in order to keep the curve flat and facilitate the opening of their own businesses? These and questions like them must also guide our decision making alongside questions of safety.
Please know that this season of staying at home will eventually come to a close. We will reopen the campus. When we open the campus back up, it will be a gradual reopening. Worship will likely return first, with small groups being phased in at a later date.
However our return to campus takes shape, we will continue to offer robust virtual services. We know that many of you will elect to continue worshiping from home and many of you will need to continue worshiping from home. We understand and encourage you to do so.
We trust that whatever the future looks like, God is with us in this mess, redeeming these moments for our good and his glory.
Grace and peace,
Pastor Taylor
March 25, 2020
Please note that the information below is subject to change. Check back frequently for the latest updates.
How can I participate in worship and Bible Study from home?
We are continuing to livestream our services each Sunday at 9:45am. You can join in on these livestreams by clicking the "Watch Live" button at the top of this webpage. The livestream can also be viewed on the church's Facebook and YouTube channels. The livestream can be viewed on a variety of devices, but some church members have experienced better results on a computer than on their mobile devices.
We are also livestreaming other Bible studies each week. One of the ministers will teach a masterclass for our Adult Bible Fellowship each Sunday at 11:15am. Pastor Taylor is livestreaming his Wednesday Night Bible Study each Wednesday at 6pm.
Many of our ABF groups are connecting digitally with one another on Sundays or during the week. Check with your ABF leaders to see if they are offering other ways to connect to Bible Study each week.
How long will the church continue to worship from home?
We will continue to worship through livestream only for as long as the CDC continues to recommend that groups of larger than 250 not meet. The initial request from the CDC called for 8 weeks of at home worship. We should be prepared to go even longer than that if necessary.
Is the church office open?
A stay at home order came from the Fort Bend County OEM on March 24, 2020. As of March 25, the church office will be closed. Essential personnel will be occasionally in the building in order to take care of essential tasks. Unless otherwise instructed by county officials, we will open the office on April 3, 2020 at the end of the order.
If I need a minister, how can I contact them?
The best way to contact a minister is via their email. You can find their e-mails by visiting the staff page and clicking on their names. You can also email info@sugarlandbaptist.org.
We also have an emergency after-hours number – 281-204-3282.
How can I give my tithes and offerings to the church?
Thank you for your willingness to worship the Lord through giving during these challenging days. There are two easy ways to give during the stay at home order.
⦁ Digitally: Click here or the "GIVE" button above. Follow the prompts to give digitally to the church.
⦁ By mail: You can mail a check to the church. We are still able to collect mail and process offerings during this season. Our mail is delivered to a lockbox keeping your offering secure. The church's address is Sugar Land Baptist Church, 16755 Southwest Frwy, Sugar Land, TX 77479.
I'm not getting the church's emails. How can I get on the email list?
Please send an email to info@sugarlandbaptist.org asking to be added to the church's email list. This is a great time to update all of your contact information with the church including your address and phone number.
Are there any other ways I can connect with the church during this time?
You can find the church on a variety of digital platforms including.
⦁ Facebook – https://www.facebook.com/sugarlandbaptistchurch/
⦁ YouTube – https://www.youtube.com/user/sugarlandbaptist/videos
⦁ Instagram – https://www.instagram.com/sugarlandbaptist/
You can find our Student Ministry on
⦁ Facebook – https://www.facebook.com/groups/311642926278503/
⦁ Youtube – https://www.instagram.com/sugarlandbaptist/
⦁ Instagram – https://www.instagram.com/sugarlandstudents/
You can find our Children's Ministry on
⦁ Facebook – https://www.facebook.com/groups/SugarLandKids/
March 13, 2020
Dear Church Family,
Yesterday evening, I had the opportunity to sit in on a conference call with the presidents of Memorial Hermann Hospital and MD Anderson Hospital. They, along with our county emergency management leaders, have asked us to suspend services in an effort to slow the spread of COVID-19.
As a result, we will be suspending all gatherings at the church for the next two weeks. This includes Sunday morning services, weekday Bible Studies, and other small group gatherings through March 28. We do not take this step lightly. We do believe it is the best course of action as we attempt to be a part of the community-wide effort to flatten the curve of COVID-19's spread. This action will help protect the most vulnerable in our own congregation and hopefully flatten the curve of the virus's spread, reducing the pressure on our healthcare system.
We will continue to monitor the latest information from national and community leaders. A combination of church staff and lay leadership will continually re-assess the situation and plan accordingly.
As your pastor, I want to ask for your help during this unprecedented season.
Worship online: I urge you to join us for worship online at live.slb.church or on our Facebook page. My sermon and the music will be aimed at helping us to hear a word from the Lord for the moment. While we find ourselves in an almost unimaginable place, God has not been caught off guard and we can continue to trust in him. Also watch for a series of shorter videos from our various ministries, including videos meant specifically for our children, that will help us seek God together online during this season.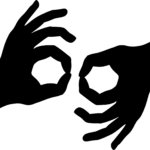 Care for one another: First, we want to continue to care for you. Essential staff will continue to work from the building, but many staff will be working remotely. Please continue to reach out to us as needed. You can reach us via our various staff emails or by phone. Our regular office phone is 281-980-4431. Our special after hours number is 281-204-3282.
Also, expect a phone call from us. We recently updated our database system. We will use this downtime as a season to check in with every church member, to pray for them, and to update their information. I urge you to make a couple of phone calls a day to check-in on one another. Social isolation can be challenging for everyone. Let's do our best to help each other know that we care.
Give: One of the best ways you can help during this season is to give online at https://sugarlandbaptist.org/give/. We depend upon your sacrificial offerings. We want to make sure our employees' lives are as stable as possible during this time. We recognize that this upheaval of our normal routines is already having significant financial ramifications in our community. Just today, we authorized a special gift of $20,000 to be split between East Fort Bend Human Needs Ministry and Second Mile to help these partner ministries as they assist people in financial difficulties.
Please continue to watch for updates via email and social media accounts.
We have always said that the church is not a building, but the people. We trust that as we gather online, we will continue to be church. We trust that God will sustain us in this season and equip us to do good work in his name. We also believe that God can use this crisis to bring about a significant work of the Spirit in our lives and in the lives of our neighbors.
Grace and peace,
Pastor Taylor Sandlin
When I am afraid, I put my trust in You, in God whose word I praise, in God I trust and am not afraid. Psalm 56:3-4